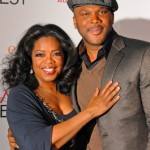 You can learn a lot from Oprah. Is the world economy's current woes dragging you down? Are you having trouble holding down a job and keeping your business afloat? Are you losing hope for your financial situation? Perhaps it's time to take some inspiration from people who have been in the same situation as you — maybe even worse — and still managed to come out on top. Case in point? Oprah Winfrey.
Oprah Didn't Let Her Present Define Her Future
Oprah Winfrey is truly an inspiration to many people. She didn't let her dreadful past define her future. Instead, she used it to propel herself to a life full of self-fulfillment and success. What's more, she also used her great influence to help others.
Oprah, or Orpah Gail Winfrey, was born on January 29, 1954 in Kosciusko, Mississippi. Vernita Lee, her mother, was a single teenage mother who worked as a housemaid. The name "Oprah" came to be because her family had difficulty pronouncing her real name.
The first six years of Oprah's life was spent living with her grandmother, Hattie Mae Lee. Hattie wasn't exactly the world's most loving grandmother. In fact, she often hit Oprah whenever the little girl misbehaved. And because they were so poor, Oprah had to wear to potato sack dresses, which made her a favorite target of taunting by local bullies.
As a child, Oprah was not a stranger to life's hardships. Raped at age 9, a teenage mom at age 14 — that was how traumatic her early life was. Her mother also deprived her of the emotional support and encouragement she desperately needed. Eventually though, she came to live with someone she called her father.
Oprah Knew The Value Of Hard Work
Oprah started working at an early age. She had her first radio job when she was in high school. After that, she co-anchored the local evening news at age 19. Thanks to her exceptional hosting skills, she managed to boost the ratings of a Chicago-based local talk show to first place. This earned her the opportunity to open her own successful production company.
"Rapport talk" — that was how Time magazine called Oprah Winfrey's style of hosting. She didn't come out as a regular talk show host, but more like the listener's close friend or family member. That's why she almost always manages to make her guests reveal intimate details — it was her core gift.
Today, no other talk show could match the success of the Oprah Winfrey Show. It ran nationally from 1986 to 2011 with a total of 25 seasons under its belt. The show discussed varied topics related to health, spirituality, social issues, and so on. The show was so interesting that even men watched it.
Oprah Shared Her Success With The World
Who could have ever imagined that a woman with such background as Oprah's could achieve so much success today? She's a famous talk show host, philanthropist, producer, businesswoman, and an actress. Plus, she's the only black billionaire in the world. Her charity works extend far and wide making her the greatest black philanthropist in the history of America.
There are so many things to be learned from the life of this inspirational woman. She proved that success can be achieved in the midst of your life's hardships. Your age, race, gender, and educational background are not hindrances to success. In fact, these absolutely have nothing to do with it! All you need to have is pure determination and a positive mindset to reach your dreams.
If you'd like to rise from your problems, become phenomenally successful, and inspire other people to follow your example, then I'd love to help you. Visit my website to join my community of happy, hardworking, dedicated dreamers.
Also, what new business is best for you? Find out by joining my mailing list! Hopefully, Oprah is now even more of an inspiration, now Step into your Power.