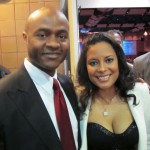 For various reasons, today's pharmaceutical sales industry is shrinking. And all over the country, pharmaceutical sales professionals are desperately looking for alternative work opportunities in the shadow of getting laid off. Does that sound like you? Then this article may have the only solution you'll need!
Where To Bring Your Skills And Passion, 5Linx?
There isn't a single reason to blame for the current shrinking of the pharmaceutical sales industry. There's a whole multitude of reasons that's causing pharmaceutical sales to drop by the year. And the hardest hit are the pharmaceutical sales professionals, who depend on the industry for a living.
As expected, most pharmaceutical professionals are scrambling to find a "Plan B" for their careers. And fortunately, pharmaceutical sales professionals all over the country are finding new venues to bring their skills and passion. And one of the most popular venues happens to be 5Linx.
5Linx is The Premier Home-Based Business Opportunity that's a great fit for pharmaceutical sales professionals looking for an alternative source of income. Some professionals have even switched completely to 5Linx and are now enjoying more income than they ever received as sales professionals.
My 5Linx Success Story
That's right — Thanks to the shrinking industry, I got laid off in December 2011. Fortunately, I was able to land back on my feet with a new pharmaceutical company in February 2012. Thank God, I found 5Linx months before I was laid off and I've been able to position myself to replace my income as a sales pro!!!
5Linx is a perfect fit for my skills, interests, and passions. And now, I'm building a team — I'm looking for pharmaceutical sales professionals, or anyone else looking for a "Plan B" for their financial future. (If you're interested, be sure to read until the end of this article!) And it's not just me, either. Today, hundreds of pharmaceutical sales professionals are joining 5Linx and building their new home businesses. And one of them happens to be Lisa Cloud, who also got laid off from her once-promising career in pharmaceutical sales.
Lisa Cloud's 5Linx Success Story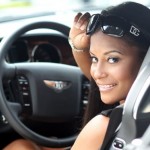 But that didn't stop Lisa. While many other people would feebly sign up for welfare, she signed up with 5Linx. She started her own home business, and before long was able to surpass her yearly income as a sales professional. Today, Lisa is the owner of a successful business — and she runs it in the comforts of her own home. Her income is growing by the day, and will keep growing no matter what state the economy is in. 5Linx is saving many professionals from financial ruin, and it can save you, too. If you'd like to secure your financial future, then I'd love to help you!
To learn more about my 5Linx team and what it can do for you, visit my website! You can have your own home-based business set up and running within a few days — and with me as your mentor, you're practically guaranteed to succeed. Click here now!